ABOUT US
Who,  what,  why?
Established in 2018, New Homes Concierge was formed to bring an informative and seamless process on how homebuyers purchase new homes.  With years of experience working for some of the largest domestic homebuilders, we began to see a trend of similar questions and comments that homebuyers would have during their new home purchase.  We realized that having homebuyers unfamiliar with what new developments best fit their needs, the process of a new home compared to an existing home, or even things to consider after moving into a new home was not always easy for homebuyers to seek out with just one resource.  Having this void in the marketplace we recognized a better way could be achieved for a homebuyer's overall experience, and with this New Homes Concierge was created.
New Homes Concierge has taken the time to evaluate all steps of the process from one's initial decision of starting their new home search to after closing of their new home.  We've dissected each of these steps in creating processes and buyer benefits that have never before been considered, but we view as an asset to each homebuyer's overall experience.  With this, New Homes Concierge strives to be the leading resource to assist homebuyers in their new home search.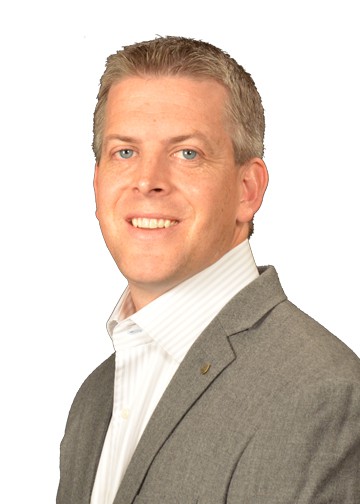 Daryl first entered in the Real Estate industry in 2004 after he and his wife, Renee, purchased their first new construction home.  Being able to assist others in their new home search and realizing what many see as the American dream was something that Daryl viewed as a calling after going though the process with his wife.  Daryl began his Real Estate career selling homes for Pulte Homes in 2004 and helped hundreds of buyers purchase a new home in California and Arizona.  After years of successful sales with Pulte Homes, Daryl also sold and closed homes with Lennar Homes, also one of the largest homebuilders in the nation. Throughout the years with these leading homebuilders, Daryl was recognized for his role in sales, customer satisfaction, and community achievement awards.
Along with years of experience in New Home sales, Daryl has also achieved success in resale helping assist both buyers and sellers in meeting their Real Estate goals.  Daryl is also skilled in Real Estate investments, having flipped numerous homes in both California and Arizona over the years.  Daryl attained his California salesperson license in 2007, California Broker's license in 2012, and Arizona salesperson license in 2004.
Family is very important to Daryl, having been happily married for over 15 years to his wife Renee.  Renee and Daryl have two growing boys that light up their life.  As a family, they enjoy game nights, church, taking walks with their dog, laughter, and heading up to Lake Tahoe.  Daryl's wife, Renee, works in Children's Ministries for a local Bay Area church, where their family also attends as members of the church.  Their family also supports local organizations such as Teen Challenge and Teen Esteem.

DRE# 01799010
 2355 San Ramon Valley Blvd, STE 100
San Ramon, California 94583
© 2016 Powered by BAM Creative